If you want to generate a draft invoice from a job card, follow these simple steps below...
1. Open your job card
2. Select items to invoice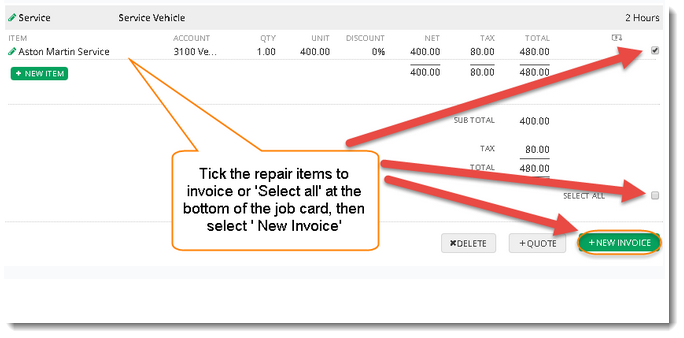 You can choose to invoice all or any individual items together or separately.
3. Select '+ New Invoice' 

You will be asked to confirm you are sure, and following that confirmation, your draft invoice will then be created in CarVue and attached to this job card.




If you then click the Invoice number, you will be taken straight to the draft invoice.


Want to know how to convert a Draft to a full invoice? Please click here...