Reminding your current or lapsed customers that their vehicle is due its next Service or MOT is basic marketing that can have fantastic returns. Your customer will appreciate the reminder, and you stand a better chance of winning the business for another year. In CarVue, you're able to manage your customers' key renewal dates in the Vehicles section.

Built into CarVue is the ability to record Next Service and Next MOT dates. 




In fact, every time that you complete a job in the Workshop, the system prompts you to update these key milestones direct from the job-card.  





1. You have the Reminders feature. To find this select Vehicles and in the drop down select 'Reminders'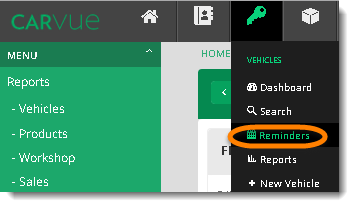 Here you have the Reminders Filter. This way you can drill down specifics your search. Select your parameters you require.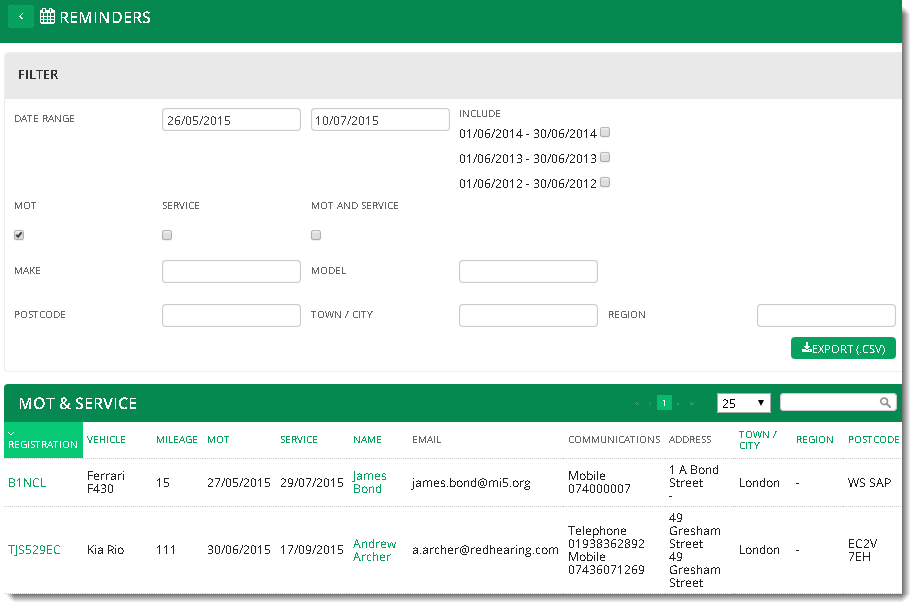 Once the report has been created you can export the details.

2. Alternatively you can use the Vehicles Search and by selecting the Advanced Search. Simply enter in your date parameters.




We know just how important it is to remind customers and that's why we're building some fantastic new features into CarVue that will make this process a doddle. 

Using Reports, you'll be able to filter down and export your vehicles by date range to see those needing a reminder, and coming very soon in the future, you'll also be able to contact them there and then direct from CarVue, whether text or email. Keep up to date with new features in the CarVue Roadmap...

It's just one more way that CarVue is bringing you simple but smart features to make your life easier, while accelerating your business...